Let's get right to the point: Samsung's Galaxy S23 Ultra is a boring upgrade compared to last year's S22 Ultra, but it's easily one of the best phones you can buy.
The S23 Ultra, Samsung's highest-end member of the new Galaxy S23 series, is one of the first smartphones that completely justifies its high price tag. At $1,200 and up, it's by no means a cheap phone, but the experience you get in exchange is simply spectacular. From the beautiful AMOLED screen and 200-megapixel camera to the huge battery and S Pen, it's one of the best Android phones I've ever used. The only thing it can't do is fold in half.
But is it the right Android phone for you? Let's break it down.
The ultimate big-screen smartphone
If you lean towards Android and are willing to pay more than $1,000 on your next phone, the Galaxy S23 Ultra has the best combination of cameras, performance and features for its price.
The biggest new feature on the Galaxy S23 Ultra is on the back. Samsung included its all-new 200-megapixel ISOCELL HP2 sensor which acts as the primary camera. It's a major step up in terms of megapixels compared to the S22 Ultra, which carried over the 108MP camera from the S21 Ultra.
You may be asking yourself, "what do I need a 200MP camera for?" It seems like pure overkill and a marketing tactic on the surface, and to some extent, it is. The sensor uses a technology called pixel binning which groups a ton of the megapixels together to create larger pixels and produce smaller images. These smaller images, 12MP in size by default, can lean on the extra resolution from the sensor for more detail and light. It's the same technique other phones like the iPhone 14 Pro and Pixel 7 use with their larger-than-average cameras.
In bright lighting conditions, you'd be hard pressed to find a significant difference between shots captured on the S23 Ultra and those from other flagship phones. Samsung still keeps saturation boosted a tiny bit while balancing out highlights and exposure to create some pretty stellar results. You simply can't take a bad picture with this camera.
The Samsung Galaxy S23 Ultra's amazing performance is worth the high price
It's at night that the extra megapixels make a difference. Because they're binned, the pixels are far larger than on other phones, which results in more light intake. This photo of a neon sign is sharper and more lifelike on the S23 Ultra than it looks on the iPhone 14 Pro. In a similar vein, these shots of some of the skyscrapers in New York City paint a nearly accurate picture of what I saw beyond the viewfinder, save for a few overblown light glares.
You can also capture insanely-large 200MP photos. There's a button in the camera app that lets you turn it on, and boy is it fun to play with. You won't want to use it all the time since it'll eat away at your storage a lot faster than normal photos, but if you want to capture something with a ton of detail or plan to print the photo after it's taken, this is the mode to be in.
Of course, the buck doesn't stop at the main camera. Samsung packs in three additional lenses: a 12MP 120-degree ultra-wide, a 10MP telephoto with 3x optical zoom, and a 10MP periscoping telephoto lens with 10x optical zoom. These cameras are basically identical to the S22 Ultra, save for one major improvement: optical image stabilization, which is so good that you'd think your phone was on a gimbal when taking zoom shots.
Speaking of which, the S23 Ultra is equipped with Samsung's signature 100x Space Zoom, which is insanely fun to play with. Not only do you get lossless zoom up to 10x, but each hybrid zoom level between it and 100x is extremely high in quality. The S23 Ultra once again puts every other phone in the United States to shame when it comes to zoom. I mean, just look at these examples!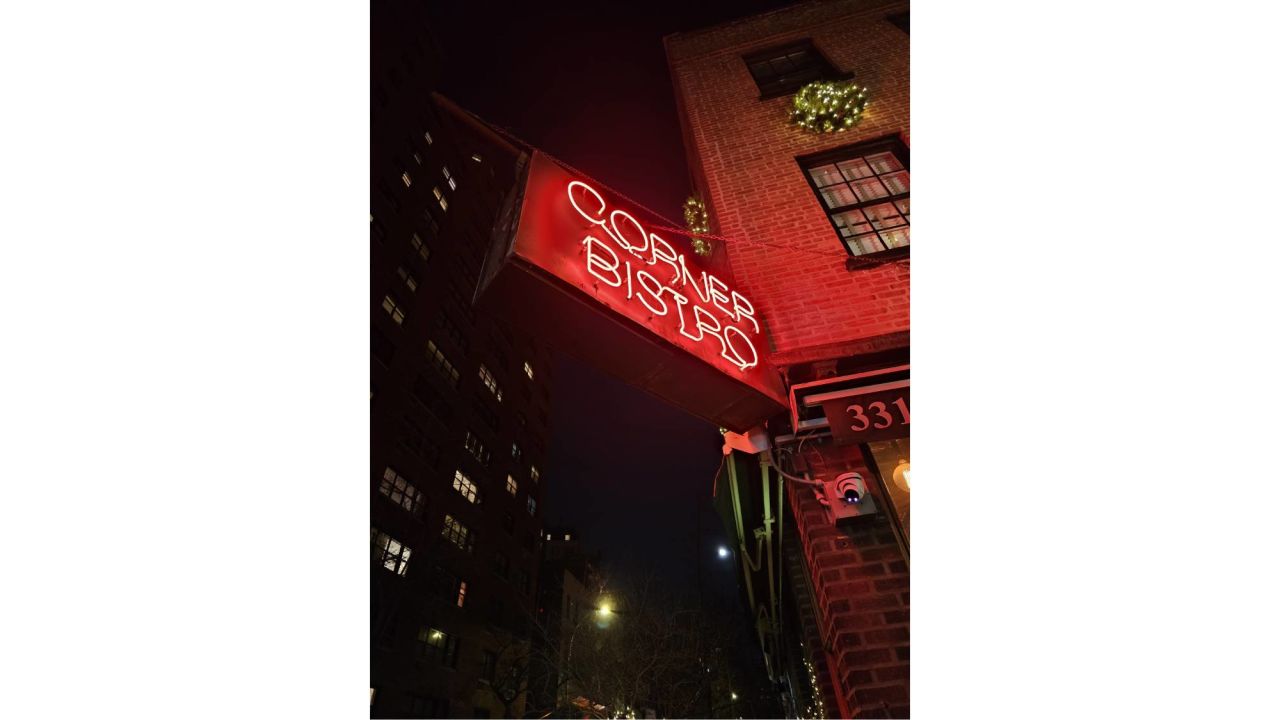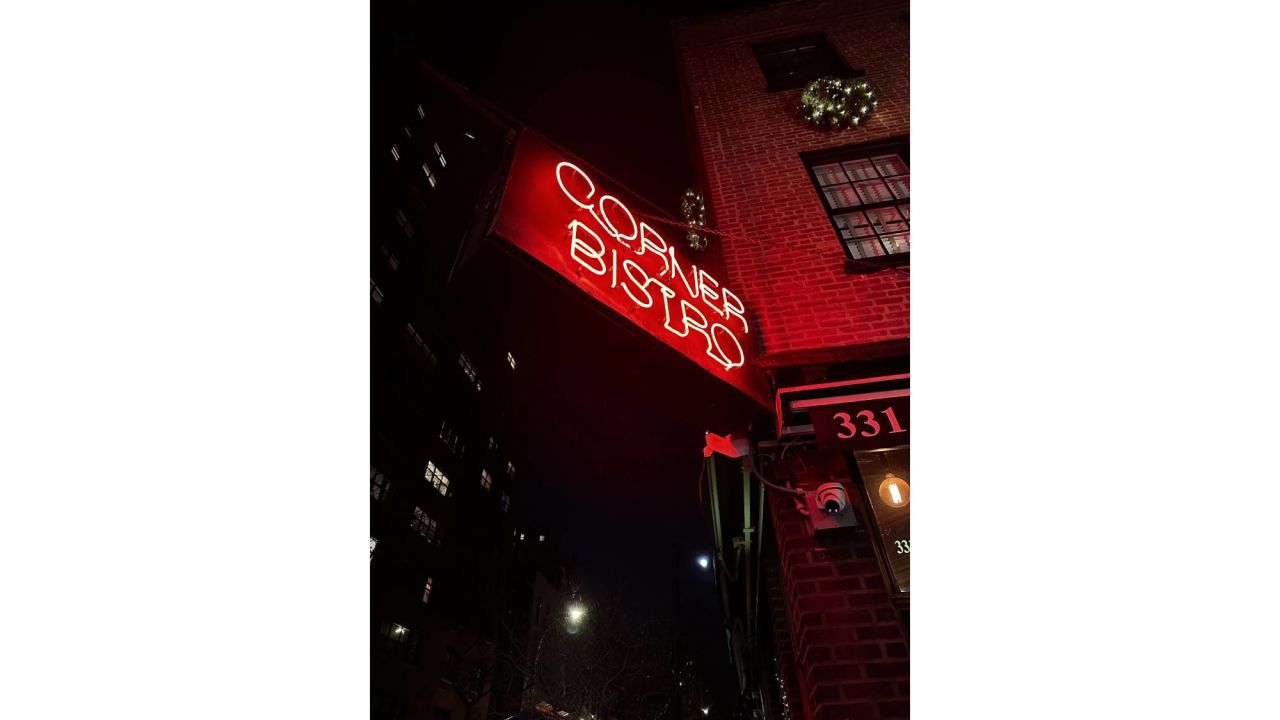 The Samsung Galaxy S23 Ultra's amazing performance is worth the high price
Video quality is also great. Tech reviewers widely consider the iPhone to be the best for taking videos, myself included. But with the S23 Ultra, you can get shots that go toe-to-toe with clips captured on the latest Apple smartphones, including some that best it. I recorded a couple of 4K, 30 frame-per-second clips during a recent trip to New York and compared them to my iPhone, and I was surprised to find that the quality was nearly equal. I still think the iPhone is an overall smoother shooter (especially when switching lenses while recording), but the S23 Ultra makes it a close race.
The rest of the camera experience is just as fantastic. Portrait mode photos look amazing, the Expert RAW camera app from Samsung gives you an insane amount of control over how your photos look thanks to professional controls and Adobe Lightroom integration, night mode helps in especially dark situations, and the ultra-wide camera remains wide enough to capture full landscapes without missing out on anything important.
The selfie camera is also solid. At 12MP, it sounds like a downgrade from the old 40MP sensor, but Samsung vastly improved the quality of the selfies it takes. There's much better lighting and detail, and you can record 4K video at 60 frames per second (the first for any Galaxy selfie shooter).
Overall, this is one of the best camera experiences you can have on a smartphone. The Pixel 7 Pro and iPhone 14 Pro come second to this phone in a lot of different ways, from sensor resolution and zoom capabilities to image quality and versatility. It's a little absurd just how good it is, which makes this $1,199 phone worthy of its "Ultra" name.
Those cameras sit on the back of a smartphone that's pretty striking to look at. Samsung uses a frosted glass finish for the backplate and shiny aluminum rails for the sides, which looks plenty premium. Speaking of the sides, they're a lot flatter than they used to be, which gives the device a very similar feel to previous Galaxy Note devices.
The S23 Ultra comes in four standard colors: Phantom Black, Lavender, Cream, and Green (the color I got to review). There are also four colors exclusive to Samsung.com: Lime, Sky Blue, Graphite, and Red. They're a lot flashier than the normal finishes are, so if you're looking to add a little style to your next phone, you might want to pick it up from Samsung's website.
Samsung also made the S23 Ultra more durable. The device uses Gorilla Glass Victus 2 on the front and back, an upgrade from the Victus Plus glass on the S22 Ultra. It provides increased durability against accidental drops, and it's safe from dust and water thanks to an IP68 certification which lets you soak your phone in 1.5 meters of water for up to 30 minutes.
The 6.8-inch Dynamic AMOLED 2X display on the S23 Ultra is as beautiful as it was on the S22 Ultra. Samsung continues to deliver some of the best screens you'll find on any phone with amazing clarity, color calibration, and contrast. Everything from watching the latest movies to flipping through TikTok is pleasing to the eye, and it's pin-sharp thanks to the 3088 x 1440 resolution.
For this generation, Samsung reduced the curves on the left and right sides so that content doesn't spill over as easily. It's especially helpful with the S Pen, since you have more room to draw. It's also just a lot nicer to look at  — whether you're watching a movie or playing a game — since you won't have to deal with light reflecting off the curves in the glass.
Speaking of light glare, the S23 Ultra is brighter than the S22 Ultra, making it a lot easier to see in direct sunlight. The S22 Ultra could reach a peak of 1,300 nits, whereas the S23 Ultra can go all the way up to 1,750 nits. Walking around sunny Manhattan earlier this month, I was easily able to see everything on the screen, even when I had my sunglasses on. My iPhone 14 Pro Max can get a bit brighter at 2,000 nits, but I found that difference to be indistinguishable next to the Ultra.
Ultra-fast performance and incredibly responsive software

This is one of the fastest smartphones I've ever used.
Samsung packed the S23 Ultra to the brim with high-powered specs. Not only can you get 8GB or 12GB of RAM and up to 1TB of UFS 4.0 storage (a.k.a. the fastest storage available on smartphones), but there's also a specially-tuned Snapdragon 8 Gen 2 processor. It's essentially the same chip you'll find in other 2023 Android flagships like the OnePlus 11, but Samsung convinced Qualcomm to let them crank up the CPU and graphics a bit so the S23 series is slightly faster than the rest.
The extra power is evident in the chart below, where we compare the OnePlus 11's Geekbench scores to those on the S23 Ultra. Of course, Apple's A16 Bionic inside the iPhone 14 Pro is still the most powerful chip, but the 8 Gen 2 For Galaxy doesn't fall far behind.
| | Galaxy S23 Ultra | iPhone 14 Pro | OnePlus 11 | Pixel 7 Pro |
| --- | --- | --- | --- | --- |
| Geekbench 5 multi-core | 4,907 | 5,396 | 4,817 | 1,533 |
| Processor | Snapdragon 8 Gen 2 For Galaxy | Apple A16 Bionic | Snapdragon 8 Gen 2 | Google Tensor G2 |
In day to day usage, I found the S23 Ultra to be one of the fastest smartphones out there. I put it through the ringer, constantly cycling between apps, taking tons of pictures and videos, jotting down notes, using split-screen multitasking to arrange my calendar, and more. By no means did I use the phone lightly, yet it was still able to keep up perfectly well with whatever I threw at it.
I fired up Asphalt 9 like I do with most phones I test, and it ran perfectly well. I didn't experience any dropped frames or slowdowns, and the phone stayed nice and cool the entire time.
Compared to other phones I've tested like the iPhone 14 Pro Max, Pixel 7 Pro, and OnePlus 11, the S23 Ultra is a screamer. It even feels snappier than the Pixel and, at times, the iPhone since Samsung's software animations are quicker.
Speaking of software, One UI 5.1  — based on Android 13 — is what you'll get out of the box with the S23 Ultra. By far, this is the best version of Samsung's skin I've come across. It's nearly identical to One UI 5.0 in terms of functionality and looks (besides a few customization options for your lock screen and some changes in system apps), but it's a lot more responsive and efficient this time around.
I used the Galaxy Z Fold 4 running One UI 5.0 for a good while, so I've got a feel for how snappy it was. In short, I really liked it, but it definitely felt a tad slower than Google's Pixel software or Apple's iOS. One UI 5.1 flips that on its head, as the S23 Ultra feels just as fluid and snappy. Is it the new processor? The faster storage? Just good old-fashioned software optimization? I'm going with the latter, because everything from launching apps to scrolling Twitter feels more responsive than any Samsung phone I've reviewed in the past.
What's more, Samsung is promising four years of Android upgrades for the S23 Ultra, as well as five years of security patches. If you buy this phone, you can sleep well knowing your phone will be supported for years to come.
The S Pen remains as useful as ever

Truth be told, I'm not the biggest S Pen user, but I find that I love using it every time I come back to a phone that has one. The S23 Ultra's S Pen — which lives in the same silo at the bottom — is identical to the one from the S22 Ultra which means you get a bunch of note-taking features like screen-off memos (which let you jot down notes while your phone is asleep), screenshot tools, a GIF creation tool, camera shutter controls thanks to the side button, and an insanely low 2.8-milliseconds of latency.
All in all, if you're a fan of the S Pen, you'll feel right at home with the stylus on the S23 Ultra. Plus, you've got that flatter screen for more room to write.
The Galaxy S23 Ultra packs a 5,000mAh battery, which is the same size as the battery in last year's S22 Ultra. Unlike that phone, the S23 Ultra is somehow able to last even longer on a full charge. We found the S22 Ultra could last about a day and a half, whereas the S23 Ultra could get you easily through two full days.
I kid you not, I'll unplug the phone at about 7:30 am, use it all day long to handle my everyday tasks and take plenty of pictures, then end my day around 11 pm and still have 55-65%left in the tank. Plus, standby time is stupendous — I only ever lose about 5% to 6% when leaving the phone off its charger at night.
The device is equipped with 45W fast wired charging which, while not the fastest you'll find in the US, is ample to charge from zero to 50 percent in about 30 minutes. You also get 15W wireless charging and 4.5W reverse wireless charging, allowing you to recharge your earbuds on the go. Samsung definitely included everything you'll need when it comes to juicing up.
Some people love big phones, others despise them. If you're part of the second group and are enticed by the vast capabilities of the S23 Ultra, you're gonna have to deal with a size that can only be described as gargantuan.
This phone is huge. Like, really huge. It's a bit taller than the iPhone 14 Pro Max and a tad slimmer thanks to the taller aspect ratio, but the boxy corners and flat sides make it feel even bigger than it actually is. There's a large group of people who will find the flat sides to be a lot nicer than the curved sides of the S22 Ultra, but I'm not one of them. I definitely prefer the old, tapered edges given how much more comfortable they were to hold.
It's also pretty heavy. At 234 grams, it's six grams lighter than the iPhone 14 Pro Max but also 22 grams heavier than the Pixel 7 Pro. This phone is the quintessential definition of a brick in your pocket.
The software remains bloated and full of ads

Remember all that praise I gave Samsung's software earlier? Despite it being as good as it is, it's not perfect.
Samsung bundles all of its own apps with the S23 Ultra, which doesn't pose a problem until you realize how many there are. I counted 58 on my unit, and that doesn't include other pre-installed apps like Microsoft 365 and Netflix. It eats up a fair amount of storage space, collectively reducing your phone's overall capacity by about 20-30 gigabytes. For those that don't use Samsung's stock apps and prefer alternatives like Google's, it'll feel like a waste of space.
Samsung is also still displaying advertisements in its own apps, which looks and feels as crummy as you'd think it does. The amount of ads it shows has luckily decreased over previous Galaxy phones, but they're still around. Samsung Pay and Galaxy Store like to advertise promotions from third parties, while the Samsung Members app regularly reminds me to preorder a Galaxy S23 Ultra… while I'm holding one.
These issues aren't dealbreakers, but they can certainly be nuisances, especially when you're spending $1,200 on a new phone.
| | | | |
| --- | --- | --- | --- |
| Display | 6.8-inch Dynamic AMOLED 2X Quad HD display at 120Hz | 6.1-inch Super Retina XDR display, 120Hz | 6.7-inch 1440 x 3120 OLED display, 120Hz |
| Processor | Snapdragon 8 Gen 2 | Apple A16 Bionic | Google Tensor G2 |
| Storage | 256GB / 512GB / 1TB | 128GB / 256GB / 512GB / 1TB | 128GB / 256GB / 512GB |
| Memory | 8GB / 12GB | 6GB | 12GB |
| Rear cameras | 200-megapixel wide camera, 12-megapixel ultrawide camera, dual 10-megapixel telephoto cameras with 100X Space Zoom | 48-megapixel main camera, 12-megapixel ultra-wide camera, 12-megapixel telephoto | 50-megapixel wide camera, 12-megapixel ultrawide camera, 48-megapixel telephoto camera |
| Front camera | 12-megapixel | 12-megapixel | 10.8-megapixel |
| Colors | Phantom Black, Lavender, Cream, and Green (everywhere); Lime, Sky Blue, Graphite, and Red (Samsung exclusive) | Deep purple, Gold, Silver, Space Black | Obsidian, Snow, Hazel |
| Size and weight | 6.43 x 3.07 x 0.35 inches, 8.25 ounces | 5.81 x 2.81 x 0.31 inches, 7.27 ounces | 6.4 x 3 x 0.3 inches, 7.5 ounces |
| Price | From $1,200 | From $999 | From $599 |
Unless your software preferences lie in the Apple world, the Galaxy S23 Ultra is a stellar handset that consistently checks every box you should look for when buying a new phone. It has an amazing screen, excellent battery life, awesome performance, and some of the best cameras you can get.
$1,200 is a lot of money for a new phone, especially these days. If you can live without features like the 200MP camera and S Pen, the regular Galaxy S23 can be had for hundreds less and still gives you great performance, battery life, and software features. Similarly, Google's flagship Pixel 7 Pro is almost always on sale, sometimes for $599 to $699 which is nothing short of an amazing deal.
But if money's not an issue and you do pull the trigger, you won't regret it. The Galaxy S23 Ultra is by far the best phone you can get for over $1,000.